Our Workshops Empower You With The Tools To Stay Safe
Omaha TMA offers a diverse selection of specialty self-defense training programs in order to keep our students safe and ready for anything, here in Omaha and beyond. We offer self-defense seminars including anti-carjacking and hostage scenarios, active shooter neutralization, weapons defense, and more. Read below to see how our certified instructors can empower you with the knowledge, self-defense skills, and tactics you need to protect yourself in any situation.
If you have questions about our seminars, fill out the form below and we'll contact you with more information.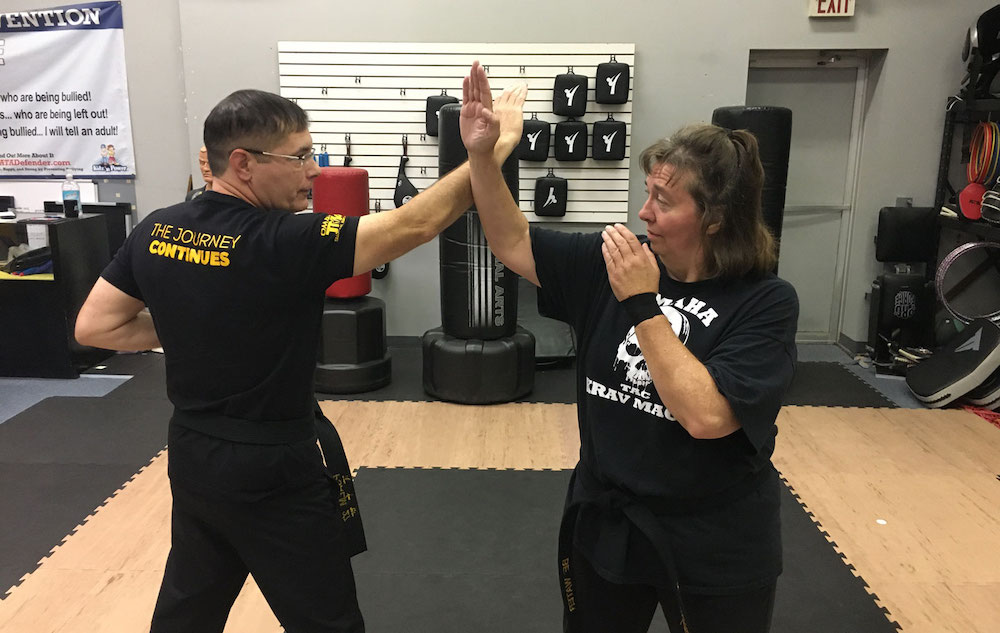 What Private Self-Defense Seminars Do We Offer?
Our team at Omaha TMA does everything possible to keep our Omaha community safe. That's why our self-defense workshops cover a wide range of topics, by appointment only. We want to maximize your ability to protect yourself and your loved ones, no matter the circumstances.
It's easy to take advantage of Omaha TMA's training workshops -- either here in Omaha or wherever you're located.
Join Us in Omaha & Learn Self-Defense For Any Situation
Our team at Omaha TMA is proud to offer specialized self-defense training for working professionals, students, women, and more. We offer high-quality self-defense training for individuals across Omaha, Chalco, and surrounding areas.
There are plenty of things you can leave up to chance. Your personal safety isn't one of them.
If you have questions about our programs, reach out to us or fill out the form below and we'll contact you.